Golf Tournament Helps Raise Money for Families of Fallen Veterans
August 31, 2022
A weekend fundraiser at a golf club renowned for helping spouses and children of America's fallen and disabled service members will help provide educational scholarships.
Having raised over $1 million so far, the Bear Creek Golf Club in Temecula is among the largest donors to the Folds of Honor—a nonprofit providing scholarships to students from these veteran families. The golf club's tournament on Saturday, Aug. 27, was sponsored by The Epoch Times.
The Folds of Honor, started by Lt. Col. Dan Rooney in 2007, has awarded more than 35,000 scholarships valued at more than $160 million to students since its inception. Rooney served 3 tours in Iraq as an F-16 fighter pilot with the Oklahoma Air National Guard.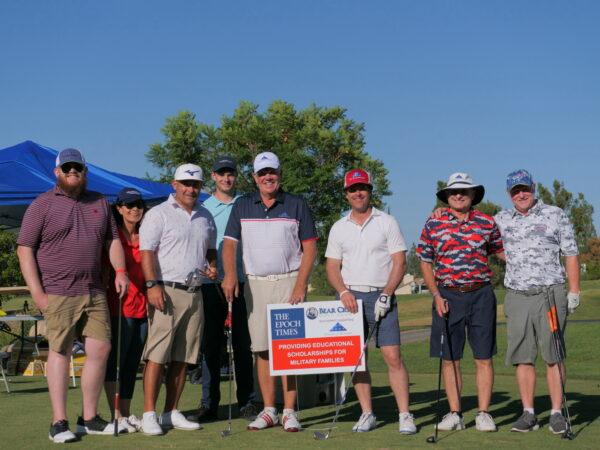 Greg Corlin, a member of the golf club who initiated the fundraiser for the scholarship in 2012, told The Epoch Times he's met many veterans who've thanked him for his help raising money for the cause.
"To me, I just can't believe they're thanking us for what we do—when they're the ones that have lost limbs, they've lost lives, they've lost their livelihood," he said.
In Saturday's tournament, groups of six—five players and one service member—played 18 holes. All proceeds went to the nonprofit. About 20 groups participated, each paying buy-in cost of $2,000.
Folds of Honor scholarship recipient Elizabeth Brees spoke before the tournament began.
When her dad passed away in July 2000 during a routine training flight, her mother was left without a husband and three children to raise on her own.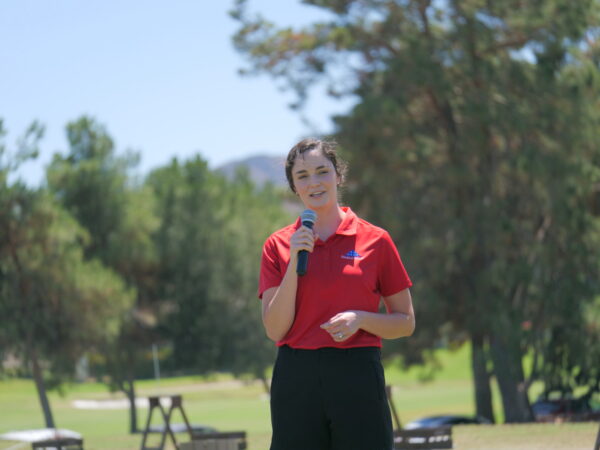 Around Christmas of 2013, her older sister Katie was looking to apply for college, and her mother had no idea how she could afford to pay for her tuition, let alone for the other two children.
That's when through a Google search the family discovered the nonprofit, which was still able to provide them support and offer an educational scholarship even after almost 14 years since the tragic accident.
Thanks to the organization, Brees and her older sister have graduated from college, and their younger brother is currently attending school.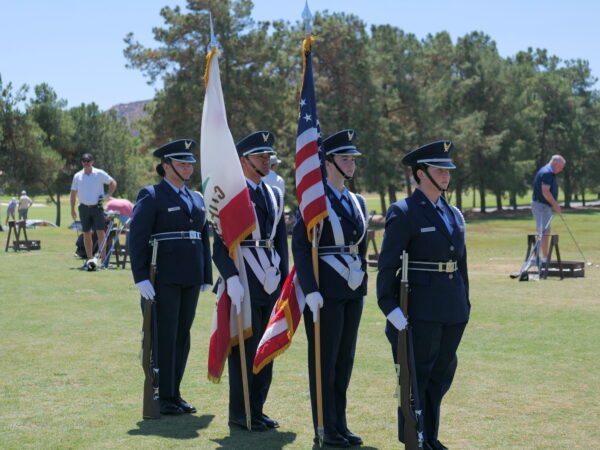 "Folds showed us and continues to show us every single day, that our dad died a hero, and his sacrifice will never be forgotten," Brees said.
The event helped raise money through not only the golf tournament, but raffles and a silent auction. One member in attendance agreed to shave his thick beard if $1,000 was pooled together. The money was quickly raised and the beard vanished by day's end.
Also attending was Tony Biata, a longtime PGA member and vice president of golf relations for Folds of Honor. Biata has won numerous special-recognition awards, including twice being named Central New York Golf Professional of the Year in 2005 and 2010.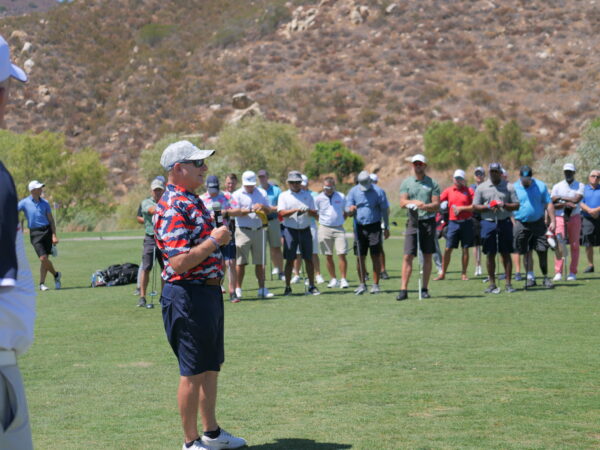 "Getting to know these families, it's incredible. A lot of them have suffered tragedies and we at Folds of Honor provide a little bit of light at the end of the tunnel, through education," he told The Epoch Times. He said meeting recipient families and working with them is his favorite part of it about working with Folds.
A trophy was awarded to the winning group at the end of the tournament. The service member in the group was Master Gunnery Sgt. Johnny Akers of the Marine Corps.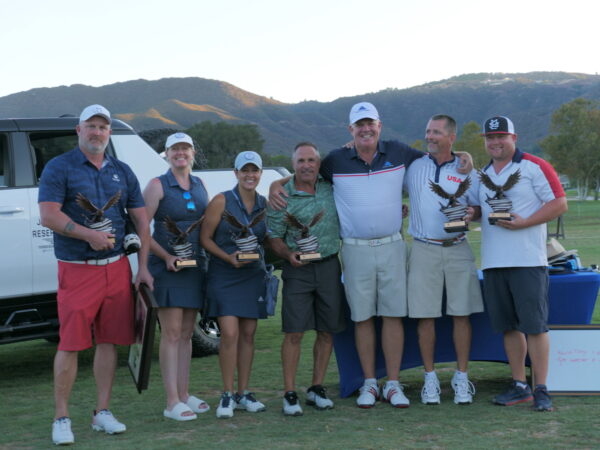 .